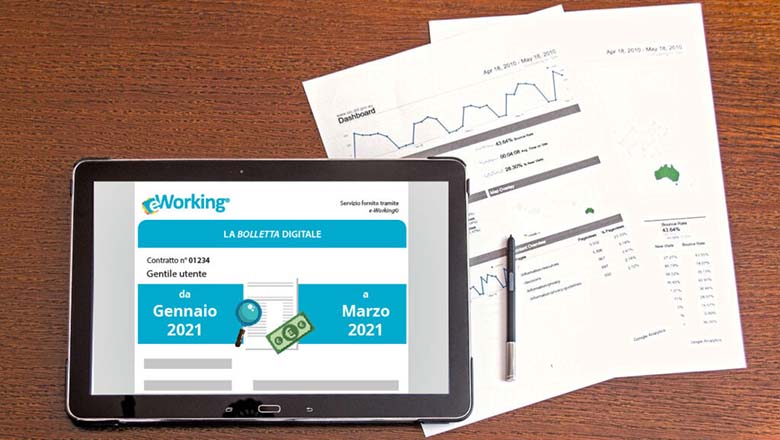 Tecnosys Italia has integrated the new function, ew-BoDl, for managing the digital bill into its Real Estate management system.
ew-BoDl adds to the large e-working suite, and in particular to the Real Estate Management module, through which it is possible to plan and manage all the activities related to the lease, sale, drafting, printing and registration of contracts, the determination of fees, collections, monitoring the trend of arrears, ordinary and extraordinary maintenance, tax and regulatory compliance.
Thanks to ew-BoDl , it is possible to notify the tenant of the bill directly via e-mail. In addition to the notification, the tenant will receive the tax document (invoice or credit note) and the slip to pay the amount directly as an attachment in 2PDF format.
It is also possible to provide integration with various payment methods according to the needs of the institution.
The digital bill can be activated for all contracts and it will also be possible to indicate whether or not to keep sending the paper bill.
Not only will the institution be able to send all digital bills en masse but it will also be able to personalize the message contained in the e-mail.