The project "Technological innovation for a single and integrated management of the Regional Public Residential Building Company of Valle D'Aosta", created by Tecnosys Italia, obtained a special mention at the Best Practice Award for Public Heritage 2017 , promoted by Patrimoni PA net, Forum PA and Terotec.
During the course of the "Forum PA-2017" event, a national event par excellence aimed at the Public Administration and business partnerships, the award was given to Dr. Tonino Palma, President of Tecnosys Italia, by Dr. Stefano Franco, Director of A.R.E.R. Valle d'Aosta.
The project concerns the implementation of a single application solution for the automation and integration of all the services and procedures relating to the management of the institution's real estate assets.
Implementation deemed necessary to reengineer and optimize processes for complete economic independence and in view of the ARER taking charge of the management of the Residential Building real estate assets of the Valle d'Aosta Municipalities.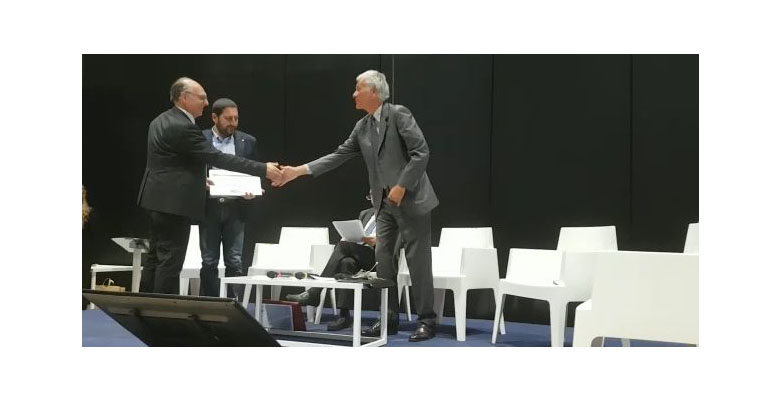 "One can only express satisfaction for this recognition. – comments the president of ARER, Patrizia Diemoz – With this initiative, the Agency intended to respond to a basic need. Not taking advantage of subsidies or public funding, and being able to count only on revenues deriving from rents, our organization needed to enhance and optimize revenues and costs, equipping itself with suitable tools to implement adequate management control. The identified software solution makes it possible to achieve this plurality of objectives, also offering specific modules for the recovery of arrears and to obtain savings in terms of personnel costs, through a more efficient and effective management of the Agency's resources. The fact that, moreover, it is recognized for its quality at a national level rewards the efforts of all those who, within the company, believed in it and worked to implement the identified solution".
"We are proud of the work done with the ARER of the Val D'Aosta and of the recognition obtained in partnership with the ARER of the Val D'Aosta, one of those bodies that have totally focused on the quality of our technological solutions and on our professionalism to make a qualitative leap in internal management and in the provision of innovative services to citizens. – Declares the President of Tecnosys Italia Tonino Palma who continues like this – This experience encourages us to continue along the path that sees us as protagonists on the national scene thanks above all to the commitment and professional qualities of our collaborators and to continuous investments in research and development. "