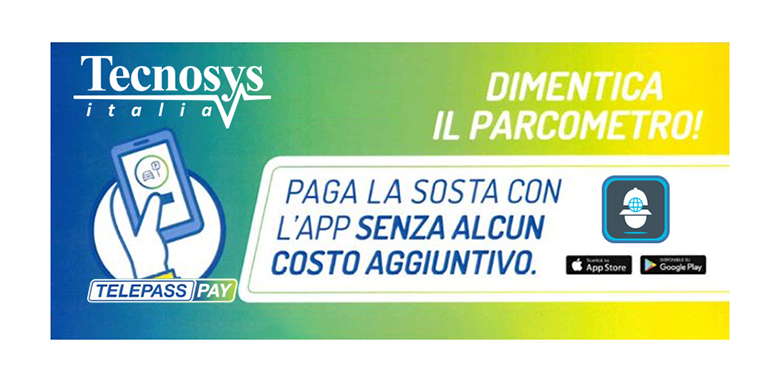 The company from Enna, Tecnosys Italia, announces that thanks to an agreement with Telepass, it will be the first company in Italy to integrate one of its flagship products: Chips Mobile, with the Telepass Pay service.
Telepass Pay is the solution that offers a secure and fast circuit for paying for all services related to mobility. Telepass Pay was created to eliminate the use of cash and to travel without obstacles using only your smartphone and from today it also allows you to pay for parking on blue lines directly from your smartphone via the Tecnosys Italia App.
Chips Mobile, is the solution created by Tecnosys Italia for the management of Local Police Commands, the detection of infringements and the complete management of the sanctioning process, of the Highway Code, of claims, of permits (ZTL, Disabled, Traders, Residents, Hoteliers, etc.) and parking.
Chips Mobile interfaces with automatic infringement detection systems such as: handheld terminals, speed cameras, telelasers, electronic access gates to ZTL areas, traffic lights, etc.
For the payment of infractions Tecnosys Italia had already integrated Chips with different payment methods such as: cash register (cash, POS, etc.), Banco Posta, Bancomat systems, Online via web, Lottomatica/Sisal circuit, self-certification terminals, systems web
The integration with Telepass Pay allows users of the Chips Mobile App to pay for the parking of a vehicle in a simple and immediate way, local police officers and authorized personnel to verify in real time the correctness of the payment and, if of non-payment to immediately issue the report (penalty).
It is important to highlight that this latest integration adds to the wide range of Parking Payment Systems already present in Chips Mobile, such as: EasyPark, Ping, MyCicero, NetSize, ParMan, Origami, Whoosh, Travipay, DropTicket.
Furthermore, interacting in real time with the electronic payment systems, in addition to carrying out immediate control of parking, it allows system administrators of parking control companies to have a web dashboard to monitor at any time all the checks performed by the operators on street.
With this agreement, Tecnosys Italia confirms its leadership role in Italy also in the field of mobility solutions, in addition to the historical sector of the management of the real estate assets of the Public Residential Building entities.