Chips Web is an app that allows you to manage organized structures in an integrated and detailed manner, based on objectives and strategies to pursue.

The solution specifically allows for:
Manual registration of inspections through data entry and bulk registration through automatic uploading from flows coming from electronic detection systems (handheld devices, speed cameras, radar, restricted traffic zones, red light violations, speed limiters, etc.).

Retrieval of owner data through access to official databases designated for this purpose.
Payment management, both through cash transactions at the Command center and electronic payment systems (SISAL, Poste, online payments, etc.).
Processing and preparation of paper notifications to citizens with the activation of systems aimed at reducing the number of incorrect notifications, resulting in cost savings for the Administration.

Management of notification returns (images and payment data, certified copies, CAD, CAN, etc.).

Management of Article 180, Article 126 bis, and driving license points.

Handling appeals according to the procedures prescribed by current regulations.

Management of ordinances;

Generation of statistics on all operational phases of a Command center.
Issuance of permits for access to restricted traffic zones, with particular attention to issuing permits to disabled citizens in compliance with European regulations.

Management of accidents.

Sending notifications via certified email (PEC) with the possibility of automated remote digital signature.

Integration with the PagoPA system, including printing QR codes and Datamatrix codes on the tickets to be notified, assigning and activating the Unique Payment Code (IUV) by interfacing with the relevant technological partner.
The Multe Portal, communicating with the CHIPS WEB management system, allows citizens to access and view ticket data and images, with the possibility of making payments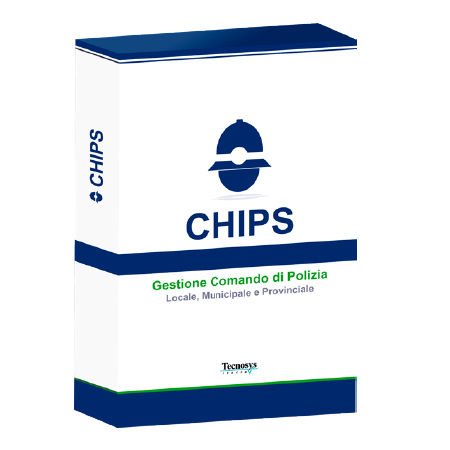 Are we the right partner for you?